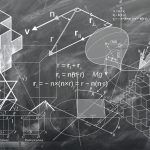 The pros and cons of AI-generated content: A double-edged sword
Nov 1, 2023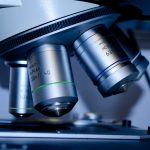 Ensuring quality and accuracy in AI-generated content
Nov 15, 2023
In the age of artificial intelligence, where algorithms can generate vast amounts of content in seconds, the question of originality looms large. While AI tools have undeniably revolutionised content creation, the concern often raised is the lack of genuine creativity.
I mentioned this in 'The pros and cons of AI-generated content: A double-edged sword', but it's an important point that needs investigating further I think.
Let's delve into the issue, explore the reasons behind the lack of originality in AI-generated content, and discuss how we can overcome this challenge.
The lack of originality in AI-generated content
One of the current challenges with AI-generated content is originality. AI learns from what's out there on the internet and doesn't actually come up with unique ideas of its own.
This has obvious downsides in terms of originality.
1. Algorithmic limitations
AI operates based on patterns and data, lacking the innate creativity and intuition that humans possess. What it generates depends entirely on the programming and what sources it finds.
Algorithms, while sophisticated, cannot replicate the depth of human emotion, experiences, and perspectives. AI is amazing, but it is completely dependent on programming, the built-in limitations and framework that defines it.
2. Data dependency
AI relies heavily on existing data on the internet to generate content. If the input data lacks diversity, the output content may become repetitive and uninspired.
This dependency limits the AI's ability to create truly novel and innovative ideas. This is especially true for niche subjects.
3. Template-based approach
Many AI systems use templates or predefined structures for content generation. While efficient, this approach can lead to uniformity and predictability in the output.
Originality often lies in breaking away from templates, exploring unconventional ideas, and experimenting with different styles.
How to overcome the lack of originality
There are ways to improve AI-generated content and make it more engaging and more creative.
Those ways include:
1. Combine AI with human creativity
Embrace AI as a tool to augment human creativity rather than replace it. Use AI-generated content as a foundation and infuse it with unique human perspectives, emotions, and experiences.
Human creatives can add personal touches, storytelling elements, and innovative thinking to make the content truly original. AI is doing some of our work for us but it cannot replace us completely, yet.
2. Curate diverse input data
Ensure AI systems have access to diverse and rich datasets encompassing various cultures, languages, and genres. We don't have a lot of control over this, but using an AI tool with the widest range can help.
A more extensive and varied dataset can expose AI to a broader range of ideas, leading to more original content generation. Again, not something the consumer has much power over, but something to look for when shopping for AI.
3. Encourage experimentation in content creation
Encourage content creators to experiment with AI-generated content. Modify and combine outputs, play with different prompts, and explore unexpected combinations.
By pushing the boundaries, creators can unearth unique and original content within the realms of AI. I have had a great time over the past few months trying different ways to generate content using AI, you could too!
4. Human oversight and editing
Implement a robust system of human oversight and editing. Skilled editors can refine AI-generated content, adding nuances, context, and creativity that algorithms might miss.
Human intervention ensures the content aligns with the desired originality and resonates authentically with the audience.
The synergy of AI and human content creation
While AI-generated content may lack originality in its raw form, it serves as a canvas upon which human creativity can flourish.
By understanding its limitations and combining it with human ingenuity, we unlock a realm of infinite possibilities. AI can provide the groundwork, the inspiration, and the starting point for creativity, while human minds infuse it with the richness, depth, and uniqueness that make content truly original and captivating.
Think of AI as laying the foundation for your content ready for that human element rather than generating the finished masterpiece and you're on the right track!