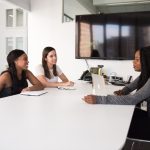 Four easiest ways to change careers in 2022
Apr 29, 2022
Nurturing originality in the age of AI content creation
Nov 8, 2023
Artificial Intelligence has become a powerful tool transforming various aspects of our lives, including content creation. AI-generated content refers to text, images, videos, and other digital materials produced by automated algorithms.
While it offers numerous advantages, it also raises ethical and creative concerns.
This is a new series of posts around AI, its impact, its pros and cons and the future of AI content. It's the future of publishing and, like it or loathe it, it's where all content will be coming from in the coming years.
Let's explore the advantages and disadvantages of AI-generated content to better understand its impact on our world.
Advantages of AI-generated content
There are numerous advantages to using AI-generated content, including:
1. Efficiency and speed
AI can produce large volumes of content in a fraction of the time it takes for humans. What it would take me a couple of hours to write, AI can do in 20 seconds.
Businesses can generate marketing materials, social media posts, and product descriptions swiftly, enhancing productivity. Plus, anyone who has learned how AI works can do it.
2. Cost-effectiveness
AI eliminates the need to hire expensive content creators, reducing operational costs for businesses. I wouldn't call us 'expensive' but there is a premium to pay for someone who knows what they are doing.
Small businesses and startups can access high-quality content without breaking the bank. You can do a lot more for less with AI, which is great news when startup capital is at a premium.
3. Data-driven insights
AI algorithms analyse vast amounts of data to create targeted and personalized content, increasing customer engagement. What would take a human all afternoon to do, AI can do in seconds.
Marketers can gain valuable insights into consumer behaviour, preferences, and trends, enabling more effective marketing strategies. As long as the data going in is good, the insights that come out are equally good.
4. Language translation and localisation
AI-powered translation tools bridge language barriers, making content accessible to a global audience. Although there is a tendency for AI to spell everything in American rather than English!
Localization algorithms ensure cultural nuances are respected, creating content that resonates with diverse communities. Same again, as long as you don't mind editing for English and not American.
5. Content variety
AI can generate content in various formats, including articles, podcasts, and even creative writing, catering to different audience preferences. As long as you know what prompts to use, you can ask AI to create anything.
Content creators can experiment with unique styles and genres, exploring creative boundaries. Some AI writing tools can 'write as' or 'pretend you're X' to create characterful content.
Disadvantages of AI-generated content
There are also downsides to AI-generated content that everyone needs to be aware of:
1. Lack of originality and creativity
AI lacks human intuition and creativity, leading to content that may lack emotional depth and originality. You'll find a lot of AI work is taken from elsewhere and will sound similar.
It may produce generic, formulaic content, missing the unique perspective human creators bring to their work. Ask AI the same question a couple of times and you'll quickly see the answers sound the same.
2. Quality and accuracy concerns
AI-generated content might contain errors, inaccuracies, or biased information, leading to misinformation. AI cannot yet check its own work so depends on the information already on the internet. We all know what that means!
Lack of human oversight can result in low-quality content, damaging the reputation of businesses and organizations. AI editing is essential and will be for a long time to come.
3. Ethical and moral dilemmas
AI-generated deepfakes and manipulated content raise ethical concerns, contributing to misinformation and deception. Less of an issue for responsible users but a concern for content consumers.
The misuse of AI-generated content can lead to legal issues, copyright violations, and loss of trust in digital media. This is an evolving area and something I'm keeping a close eye on. Another reason AI content editing is so important!
4. Dependency and job displacement
Excessive reliance on AI-generated content may lead to job displacement in creative industries, impacting human employment opportunities. Using AI means you don't use a freelancer or content writer, which has obvious repercussions.
Traditional skills such as writing and graphic design might depreciate in value, affecting the job market. This is also we should keep an eye on, although industries change all the time.
5. Limited contextual understanding
AI algorithms may struggle to grasp nuanced contexts, cultural references, and sarcasm, leading to misinterpretation in certain situations. AI isn't all-powerful yet and is mainly capable of straightforward content generation.
Human intuition and emotional intelligence are essential for creating content that resonates deeply with audiences. There are some kinds of content AI just cannot create. For now.
Embracing the potential of ai-generated content
While AI-generated content presents challenges, it's crucial to recognise that it's here to stay and is powerful in the right hands.
By combining the efficiency of AI with human creativity and content editing, we can harness its power responsibly and use it for our own benefit.
But it's also important to remember that people engage with people and not machines. You will find a lot of AI-generated content lacks empathy and that essential human connection.
So use AI content but use it wisely and in the right situations!