What is network latency and what can you do about it?
Jul 29, 2020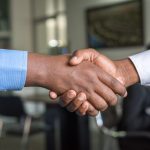 Job Dissatisfaction: Why Are People Quitting Their Jobs?
Feb 23, 2022
After the coronavirus outbreak, the unemployment rate increased significantly in the US. Most people lost their jobs because of the digital transition and the adoption of remote work. In 2021, most companies are offering remote positions to stop Covid-19 from spreading. Hence, many have been looking for pandemic-proof jobs that could help them survive in the midst of uncertainty.
The demand for tech professionals has been increasing day after day. New technologies are transforming not only how we work but how we live. For that reason, organizations are providing amazing salaries and perks to those that can help them reinvent the market.
If you lost your job in the era of coronavirus, and you seek to start a future-proof career, don't stop reading this article. It'll provide you with the top pandemic-proof jobs everyone should consider these days.
Software Engineer
Software engineers are among the best-paid professionals in 2021. Becoming a software engineer will help you to change your lifestyle and get the job of your dreams. Nowadays, most top-notch companies are looking for skilled candidates and making outstanding offers.
According to Computer Science Hero, software engineers earn, on average, $133,000 per year. Also, the job market is projected to grow consistently in the next few years. In other words, getting employed won't be a challenge.
Software engineers are responsible for building and designing companies' programs that run in almost every machine, from a desktop app to a mobile or web app. To become a software engineer, learning coding skills is mandatory. In that case, if you like to spend a lot of time writing code, this is the best alternative for you.
Thinkful's coding bootcamp is one of the best in the US. The company is dedicated to its students' success. Therefore, they learn and receive help from industry-experienced professionals.
Also, students learn through experience and can build a portfolio throughout each program. Consequently, If you seek to show off in every interview, enrolling in Thinkful's coding bootcamp is the best option for you. 
JavaScript Developer
JavaScript is an indispensable tool for tech workers who seek to break into web development. Learning JavaScript is quite easy. However, you need a lot of tenacity and patience to become a JavaScrip developer. JS developers can code websites' front and back ends. As a result, employers are desperately looking for individuals with JS in their skillset.
JavaScript makes building a website much easier. This is because developers can use JS frameworks to save time while coding. Additionally, JavaScript is an exceptional tool to create visually appealing and very dynamic sites. Hence, companies can attract and retain more customers.
There are many alternatives to learn JavaScript skills. Nonetheless, you shouldn't forget that education is essential, and getting a degree will be necessary to meet employers' demands. At Flatiron School, students can learn JavaScript skills and develop proficiency in Ruby.
The company has carefully designed its software engineering immersive program to prepare students to launch fulfilling tech careers. Flatiron School also provides students with many financing options to help them relieve financial stress. Given that, your budget won't stop you from starting your new learning process.
SEO Expert
The work landscape is highly digital in 2021. Tech tools are more critical day after day, and companies seek to innovate their customer attraction strategies. SEO experts play a key role in helping companies catch customers' attention.
For example, they must implement their knowledge to make companies' sites rank better in search engines. In other words, they are responsible for increasing website traffic. Organizations will increase their profits and move in the right direction to achieve success. 
Thinkful offers a great digital marketing course that enables students to learn SEO and other relevant digital marketing skills like SEM, marketing analytics, and email marketing. The program is available online, and you need 40 hours per week to complete it in one month and a half. During the course, you'll also receive help from a career support team.
Conclusion
In general, these job alternatives will help you increase your chances of getting employed. Since companies are in a hunt for tech workers, no matter what you decide, I can guarantee that your jobless days will come to an end. Before making your decision, you should make a list of what keeps you motivated.
This will help you make the right decision and start a career that fits your expectations. However, if you want to get additional information, don't hesitate to conduct informational interviews or attend virtual events to meet other professionals.